OOO PLASTEKS
Production of cotton yarn


Autocoro 480
Pneumospinning machines

Address:
Tashkent shoh str., 32, Kirsadock village, s/s Eski Kovunchi,
Yangiyul district, Tashkent region, 110807-Uzbekistan.
---
Tel/ Fax: +998978 148-1445
E-mail: info@plasteks.uz
About the customers


Feedback:


Forward 'A' Index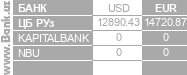 Fill Form
It is very important to know your opinion and suggestions regarding the quality of our products.
We ask you to objectively answer these questions.