OOO PLASTEKS
Production of cotton yarn

Autocoro 480
Pneumospinning machines
About Us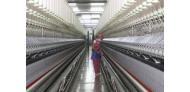 Textile complex, which meets the modern technological and civil-construction norms, was commissioned in 2009.
«PLASTEKS» Ltd. produces cotton yarn for weaving and knitting purpose. Our production is focused on both Ring-spinning and open-end technology.
Top News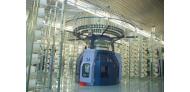 Happy New Year! We wish that we were all safe and sound, to doing what brings us pleasure. We wish to reach new heights and self-realization. And we want to wish for a little more happy moments that go into pleasant memories.
HAPPY NEW YEAR! JV "PLASTEKS" wishes you a Happy New Year! May this year bring us a lot of happiness, luck, smiles, warmth and light.
Our site 3 years. July 1, 2012 We first launched our website. Within 3 years, we have tried for your convenience constantly updating our website
Out Partners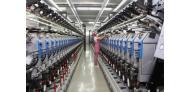 The enterprise is equipped with the latest and most modern machineries from Europe – Switzerland, Italy and Germany such as «RIETER» «SAVIO» «LUWA» «Trützschler», «Schlafhorst», «Uster», «AtlasCopco», «Jossi».

Forward 'A' Index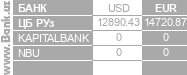 Fill Form
It is very important to know your opinion and suggestions regarding the quality of our products.
We ask you to objectively answer these questions.